Walmart Arkansas Music Pavilion | Rogers, AR
Take your chance to see Incubus, one of the most innovative and influential rock bands of the past two decades, at the Walmart Arkansas Music Pavilion on May 26! Known for their incredible live performances, Incubus is sure to put on an unforgettable show. Their setlist will include a mix of their classic hits, along with new songs from their most recent album, "8." To add to the heat, Coheed and Cambria will perform their fiery songs. This concert is going to be intense and exciting, so come out and experience their unique sound and energy for yourself! Get your tickets soon, as this is sure to be a night filled with unforgettable music. See you there!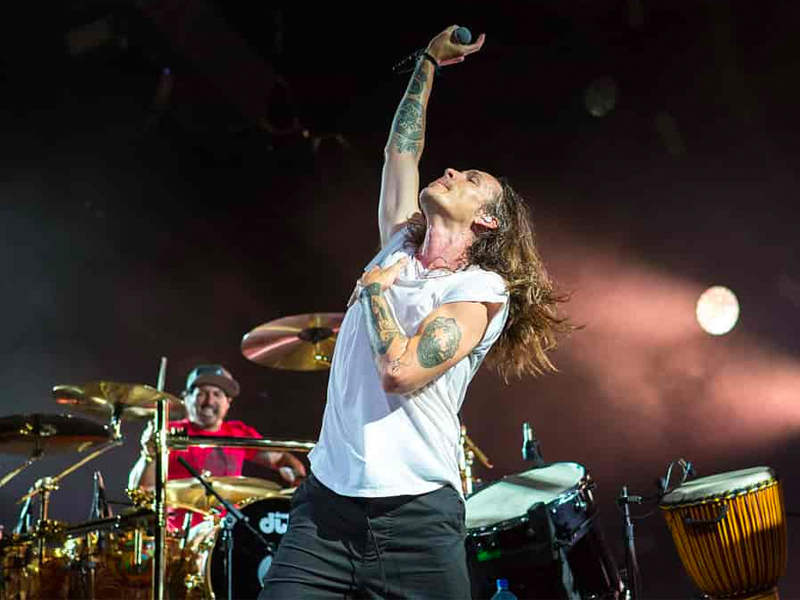 Incubus is a rock band that has been making music since the mid-1990s. Formed in the California city of Calabasas, Incubus has gone on to become one of the most successful and influential alternative rock bands of the last two decades. In their time together, they have released eight studio albums, one extended play, and multiple singles.
The band is composed of lead vocalist Brandon Boyd, lead guitarist Mike Einziger, bassist Ben Kenney, drummer Jose Pasillas II, and touring musician Chris Kilmore (also known as DJ Kilmore). Together, they have created a unique blend of rock, metal, funk, and alternative music that has earned them critical acclaim and a loyal fan base. The band's breakthrough came in 1999 with the release of their third album, "Make Yourself," which featured the hit singles "Pardon Me" and "Drive." Following that success, the band released a string of successful albums, including "Morning View," "A Crow Left of the Murder," and "Light Grenades." Each of these albums showcased the band's growth and evolution as they experimented with different styles and sounds. In 2008, they released their seventh studio album, "If Not Now, When?" which was a return to their roots and featured some of their most personal and powerful material to date. The album received critical acclaim and was their most successful album in the United States, reaching number two on the Billboard 200 chart.
Incubus has continued to tour and release music since their initial success. They have performed all over the world, including shows in South America, Europe, and Asia. They have also been nominated for multiple Grammy Awards.
Incubus has had a lasting impact on the rock music scene. Their unique sound and musical experimentation have inspired many other rock bands, and their success has encouraged other artists to follow their own path.
The worldwide hit band will be performing at the Walmart Arkansas Music Pavilion on Friday, May 26. Coming along with them is the progressive rock band Coheed and Cambria, bringing with them fiery tunes from their discography. Get tickets now!