Walmart Arkansas Music Pavilion | Rogers, AR
Are you looking for the perfect event to enjoy with the kids this summer? Look no more as the kid-friendly troupe Kidz Bop will be performing in cities near you. Parents and kids in Arkansas are in for a treat as the famous group will perform at the Walmart Music Pavilion on Saturday, August 19. The favorite kid's group has just released its 2023 album, featuring songs "About That Time," "Bad Habit," "Glimpse of Us," "Sunroof," and "Anti-Hero," among many others. So be ready to sing along to these hits and dance the night away in a concert made for kids, by kids. The Kidz Bop Never Stop Live Tour is prepping to give you and your kids the best concert experience. Grab your tickets as early as today to reserve the best seats in the venue. Hit the "Get Tickets" link now!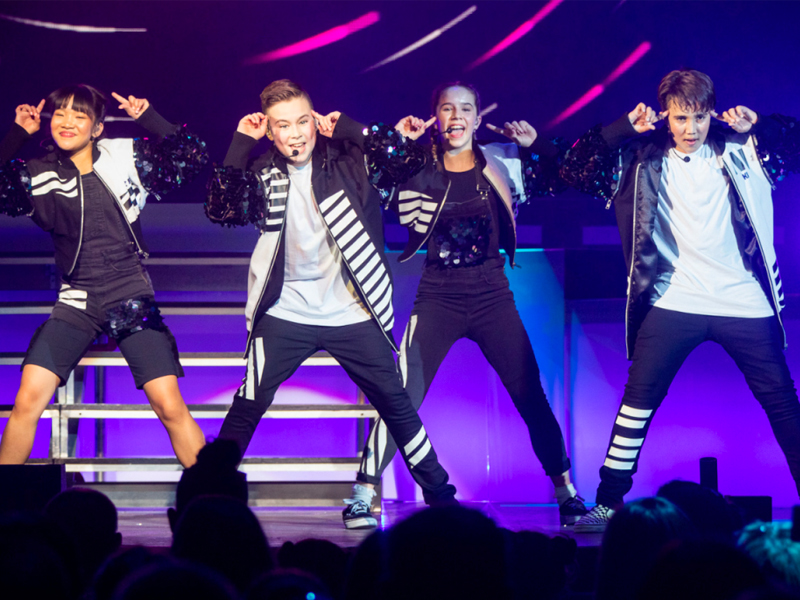 Introduced by the entertainment company Razor & Ties in 2001, Kidz Bop is a kid's singing group that has become a response to the need for pop songs with cleaner, kid-friendly lyrics. Composed of singing kids covering songs from Britney Spears, the Backstreet Boys, Christina Aguilera, and Kelly Clarkson, the group made its way to mainstream pop in the early 2000s because of its catchy sound and toned-down lyrics approved by parents. These kids were singing songs that were re-recorded with an ear, making them sound more suitable for kids and teenagers. Needless to say, Kidz Bop has stood the test of time. Two decades later, 21 million albums sold, and over 4.5 billion streams, Kidz Bop became an empire of its own, expanding to include merchandise, music videos, a live touring division, and seeking talent search competitions.
This 2023, Kidz Bop will set another massive concert tour, stopping at 37 cities this summer. Commencing on June 24 in Stamford, Connecticut, this year's tour will feature new songs, choreography, and special effects. This also marks the return of the "Daddy Dance Off" segment of the concert, wherein dads have the chance to show off their best dance moves on stage.
The family-friendly show will stop at Walmart Arkansas Music Pavilion on August 19. This is going to be one rowdy and fun show that kids of all ages will enjoy. So be sure to reserve your tickets ahead of time because tickets will likely sell out soon. Grab your tickets now!