Walmart Arkansas Music Pavilion | Rogers, AR
Get ready for some super smooth Americana, Nathaniel Rateliff and The Night Sweats are a'comin to Walmart Arkansas Music Pavilion on Friday, April 22nd, 2022 for The Future Tour with Robert Earl Keen and Devon Gilfillian. Grab some tickets now to a sublime evening of smooth R&B blended seamlessly with classic Folk and Americana. Add in the long-standing expertise of Robert Earl Keen with his age-old American roots that you're guaranteed to recognize, and a fresh new soul sound from Devon Gilfillian as opening act, this is gonna be a show to remember.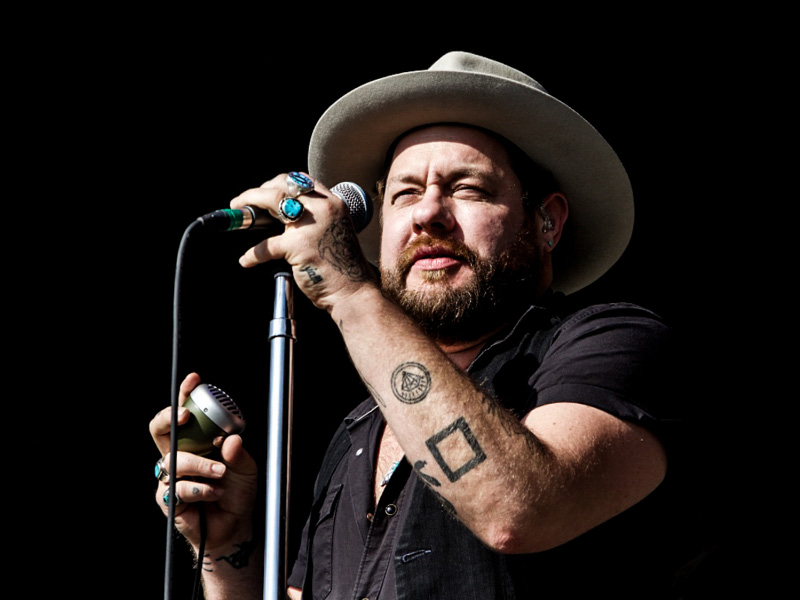 The Denver-based band, Nathaniel Rateliff and The Night Sweats, released their third studio album, The Future, in November 2021, and their recently announced tour in support of the record will bring them right here, to the Walmart AMP. The band was last in town performing a free show with Leon Bridges in the field next to Crystal Bridges Museum of American Art, way back in 2018. The Future, may have only just made it onto the Billboard 200, coming in at number 165, but it still did receive praise from critics. "That mix of Sixties groove workouts and Seventies singer-songwriter truth-seeking pays off on their third album, The Future." Said Rolling Stone Magazine.
While Nathaniel Rateliff leads this merry band of smooth playing gents, the Night Sweats feature, guitarist Luke Mossman, bassist Joseph Pope III, keyboardist Mark Shusterman, trumpeter Wesley Watkins, saxophonist Andy Wild, and drummer Patrick Meese.
Soul singer and songwriter, Devon Gilfillian will open the show. Originally from Morton, Pennsylvania, Devon is now a Nashville, Texas man, and his major label debut album, Black Hole Rainbow, was released in January 2020. It was nominated for a 2021 Grammy Award for Best Engineered Album, and three of the album's singles reached the Billboard Adult Alternative Songs chart, "Unchained" peaked at number 7, "Get Out and Get It" peaked at number 12, and "The Good Life" peaked at number 5.