Walmart AMP | Rogers, Arkansas
What do you get when you put three legendary bands together in one event? You get a rock show with epic and gargantuan proportions! That's what's happening at the Walmart Arkansas Music Pavilion on Tuesday 20th September 2022! Monumental bands Alice in Chains and Breaking Benjamin, with their special guest Bush, join forces to create the most incredible celebration for grunge music fanatics. This 2022, Alice in Chain and Breaking Benjamin embark on a co-headlining tour and traversing across the United States for a 30-city trek. This tour comes after Alice in Chains' nearly three-year touring hiatus. So if you want to see an awesome rock show, bring yourself and your friends to Walmart Arkansas Music Pavilion on Tuesday 20th September!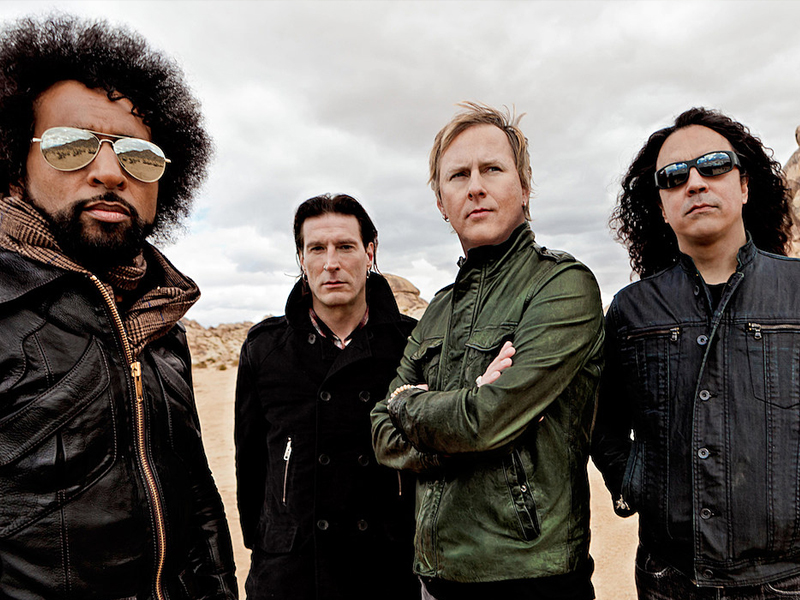 For grunge fanatics, Alice in Chains is a band that needs no introduction. Their influence in the '90s grunge movement is invaluable. Their music style contained heavy metal elements, making the band reach a wider audience. The band's 1990 album, Facelift, has been credited to kickstart the grunge era. It was also the first grunge album to have broken into the mainstream scene. With the release of Facelift, the band became the first Seattle-based rock group to sell half a million records. Today, Alice in Chains has sold around 30 million records.
Almost ten years after the debut of Alice in Chains' first album, another rock band was formed. This time its music had influences of grunge and alternative – known as post-grunge. Breaking Benjamin dominated the rock charts during the 2000s. The band's last three studio albums, Dear Agony, Dark Before Dawn, and Ember, peaked at number 1 on the Billboard Top Rock Albums, Top Hard Rock Albums, and Top Alternative Albums chart. The band also recently released a compilation album, Aurora, which peaked at number 1 on the Top Hard Rock Albums and Top Rock Albums charts.
Alice in Chains, Breaking Benjamin, and their special guest, Bush, sharing a stage is a stupendously cool and fantastic rock show! See these incredible rock bands perform live at the Walmart Arkansas Music Pavilion on Tuesday 20th September 2022!