Walmart AMP | Rogers, Arkansas
Two of rock's most enduring icons, the horn-driven Windy City stalwarts Chicago co-headline with Beach Boys co-founder Brian Wilson, come to Walmart Arkansas Music Pavilion on Tuesday, June 21st, 2022. Wilson will be joined by his Beach Boys buddies, co-founder singer and guitarist Al Jardine and South African singer and guitarist Blondie Chaplin, who was briefly a member of the legendary surf pop band from 1972-1973. The trio toured American theaters earlier in 2021 with a set of mixed Beach Boys hits. Grab your tickets now to an unforgettable night of classic 70s hits.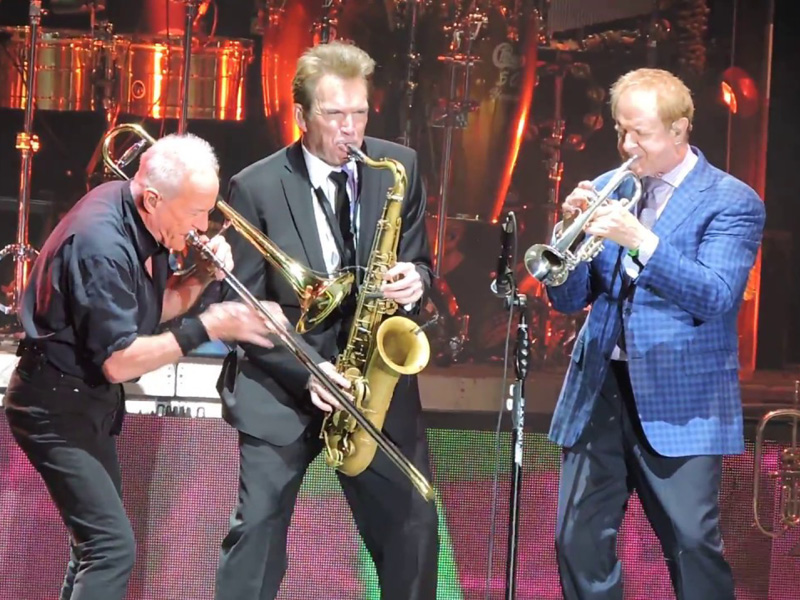 Wilson has never toured with Chicago as a solo act, but the Beach Boys and Chicago often played on the same bills during the Seventies. They last hit the road together, way back in 1975, on the "Beachago" tour where members of Chicago often joined the Beach Boys on "God Only Knows," "Darlin'" and "Surf's Up." At the end of the show, they mashed the bands together for songs like "Saturday In The Park," "California Girls," "Feelin' Stronger Every Day," and "Jumpin' Jack Flash." Brian Wilson will be joined on the tour by Al Jardine and Blondie Chaplin. The 2022 tour will continue a busy time for Wilson, as the famed rocker was the subject of the documentary Long Promised Road, which chronicled the highs and lows of his career, as well as his personal mental health issues. Wilson also released his new studio album, At My Piano, in November 2021, timed around the documentary's release.
Meanwhile, fellow tour headliners Chicago have been busy lately as well. The band released an expansive 50th anniversary edition of Chicago at Carnegie Hall earlier this year, and has spent a large portion of 2021 taking their, An Evening with Chicago, and their, Greatest Hits, tour across the country. The current lineup of Chicago is led by founding member, singer and keyboardist Robert Lamm, joined by original horn players Lee Loughnane and James Pankow remain active in the group, but lead singer Pete Cetera left the band in 1985 and didn't even rejoin when they were entered into the Rock and Roll Hall of Fame in 2016, instead retiring as a solo artist in 2019. Neil Donell now covers his parts in Chicago.