Walmart AMP | Rogers, Arkansas
Get ready for the concert of the year as the Dave Matthews Band brings the ultimate in entertainment. Rockers have never had it this good with such an incredible touring band that is famed for their live shows. These guys really know how to put on a show, and you can expect nothing but the best from them. This leg of the tour will be held at the Walmart Arkansas Music Pavilion on May 23, 2023, which features some of the best facilities that will make your night even more special. One thing to note is that there is huge demand for tickets right now, but luckily for you, you have found the best place to grab some, and all you have to do is click on the "Get Tickets" button and choose the best seats in the house. Do it now before it is too late.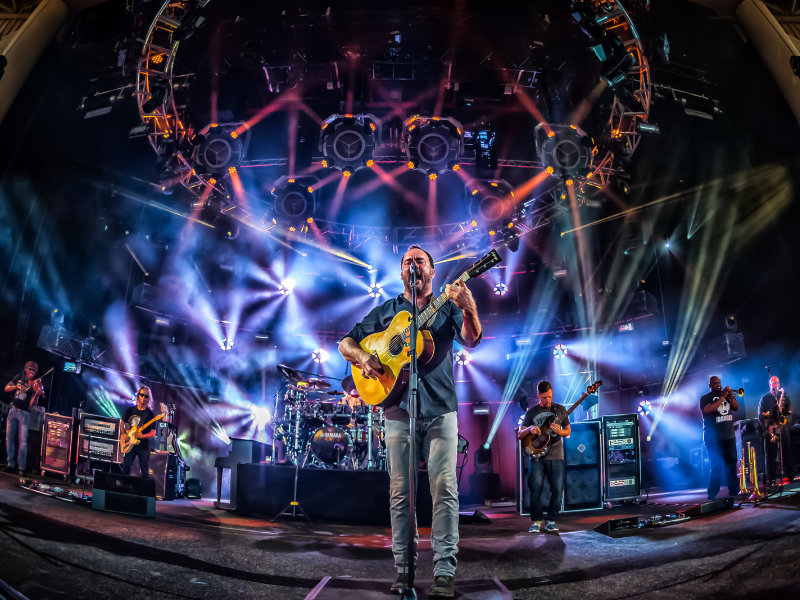 The American rock group Dave Matthews Band, also known by the initials DMB, was founded in Charlottesville, Virginia, in 1991. They are well known for their live performances. One of the main reasons why their fans adore the band so much is that they are renowned for performing songs in a unique way at each performance. This practice has become a mainstay of their live shows since the early 1990s.
Their 1994 major label debut album, Under the Table and Dreaming, which was platinum six times, has given them some serious clout. More than 25 million concert tickets as well as a combined 38 million CDs and DVDs had been sold by the band as of 2018. The band DMB became the first to have seven consecutive studio albums debut at the top of the charts when their 2018 album, Come Tomorrow, debuted at No. 1 on the Billboard 200. For "So Much to Say," the group received the 1996 Grammy Award for "Best Rock Vocal Performance by a Duo or Group."
There is a lot that can be said about the band, but the bottom line is that they will absolutely blow you away during this tour. You can expect to have the time of your life, but like all good shows, seating is very limited and running out fast. Luckily, we have some on hand right now, so grab them before they're all gone. Click on that "Get Tickets" button and be ready for the best time of your life!