Walmart AMP | Rogers, Arkansas
Prepare for a night of Hard rock from the band that brought you "The Sound Of Silence," Disturbed and their brand-new album, Divisive as well as the creators of the hit, "Diary Of Jane," Breaking Benjamin and their latest album, Aurora. Plus extra special guests, all the way from Ukraine, Jinjer, and their latest album, Wallflowers. All playing live and loud at the Walmart Arkansas Music Pavilion on Saturday, July 29th 2023. Get your tickets here!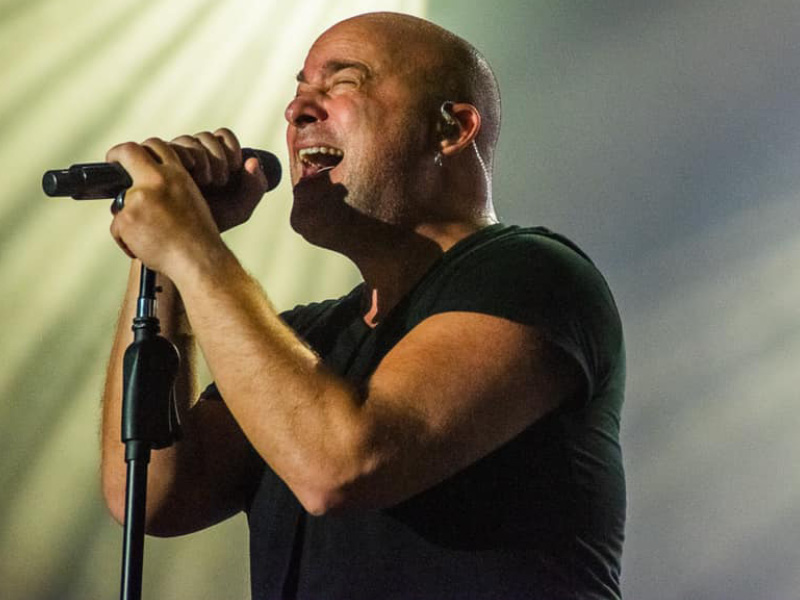 Frontman David Draiman, guitarist and keyboardist Dan Donegan, bassist John Moyer, and drummer Mike Wengren make up the rock band Disturbed. The band has sold 17 million albums worldwide and had fifteen number one singles, including the platinum successes "Stupify," "Inside The Fire," and "Land of Confusion," as well as the 2x-platinum "Stricken," 6x-platinum "Down With The Sickness," and 7x-platinum "The Sound of Silence," to mention a few. Divisive, the hard rock band's eighth studio album, was released last year. This hard rock masterpiece opened at number 13 on the Billboard 200 chart and also topped the hard rock, alternative, and digital album charts.
Breaking Benjamin is presently on tour in support of their latest compilation album, Aurora. This album includes revised renditions of some of the band's most popular songs throughout their entire career. The album charted at number one on the Billboard Top Rock Album, Billboard Hard Rock Album, and Billboard 200, as well as number 29 on the Billboard 200.
Jinjer is a Ukrainian metalcore band from Donetsk that started in 2008. Tatiana Shmailyuk is the current main singer, with Roman Ibramkhalilov on guitars, Eugene Abdukhanov on bass, and Vladislav Ulasevich on drums. They released their fourth full-length album, Wallflowers, in 2021. Loudwire ranked it 21st among the best rock/metal albums of the year.