Walmart AMP | Rogers, Arkansas
Fans around the world love 80s rock music, and nobody did it better than Foreigner. The band created music that defined a generation, but sadly they've recently announced their Farewell tour. It is a bittersweet time indeed but on the positive side, it does mean that you have one last chance to experience them live on stage at Walmart Arkansas Music Pavilion on Friday 14th July 2023. Loverboy will also make an appearance as special guest. This is going to be one of the best shows of the year, and it is not something that you are going to want to miss out on. Be sure to get your tickets right here and now.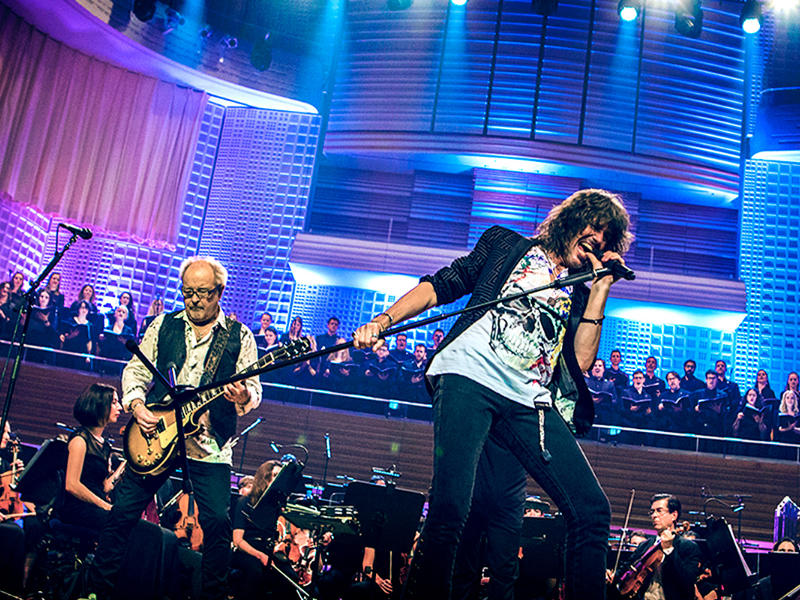 This tour will mark the last time that Foreigner will be performing live on stage, it is after all their Farewell tour and what a sad day it was when they announced it. On the positive side, however, it does mean you have one last chance to experience their amazing talent. Since their humble beginnings in the late 70s, Foreigner has created some absolute banger hits such as 'I Want To Know What Love Is', 'Cold As Ice', 'Hot Blooded', 'Juke Box Hero', 'Urgent' and so much more. Their music has even transcended genres, with newer artists taking inspiration and sampling them.
Whilst their music is absolutely amazing, their stage presence is on another level. Fans around the world love Foreigner's live performances and in keeping with their tradition, they will have a live choir singing rock songs in acapella, but wait, there is more – Rock Legends Loverboy will also be special guests at the show. This is going to be one of the best concerts of the year, and you have to be there to experience it.
All good things in this world are often in short supply and this concert has very limited tickets which will sell out very quickly, so you have to be fast to secure your place. Tickets are available for purchase right here and now.