Walmart AMP | Rogers, Arkansas
American rock icon Godsmack is bringing their highly-anticipated tour to the Walmart Arkansas Music Pavilion in Rogers County! On Tuesday, 9th May 2023, fans will witness a phenomenal performance packed with their biggest hits, fan favorites, and songs from their latest album, Lighting Up the Sky! The show is part of the band's month-long outing, consisting of 16 shows across North America! This series of concerts is made more incredible by Godsmack's special guest, I Prevail! If you want to see one of the most influential hard rock bands from the 2000s, you better score tickets now to see Godsmack at the Walmart Arkansas Music Pavilion!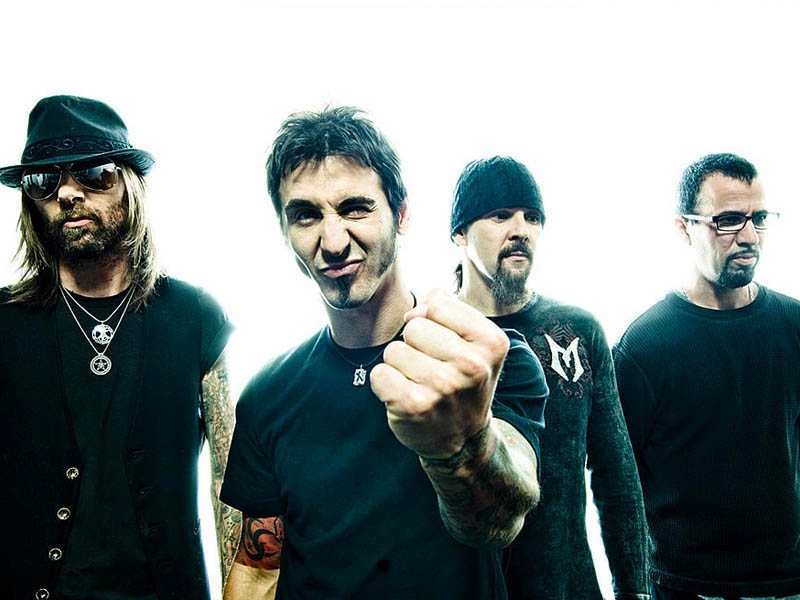 Godsmack has a fully-packed month of May. The band will be performing the entirety of their spring tour in a month, plus several festival appearances. The band is touring with I Prevail and promoting their latest effort, Lighting Up The Sky. The 2023 album is the band's eighth and supposed final studio effort. In a statement, frontman Sully Erna mentioned that the album is "the most important record we've ever written and recorded." He adds that Lighting Up the Sky is "our best work ever." this much-awaited album follows the band's 2018 album, When Legends the Rise. The critically-acclaimed effort, featuring singles "Bulletproof" and the title track, performed phenomenally on the charts. The album topped four US Billboard charts and peaked at number 8 on the Billboard 200. When Legends Rise was also an international hit, entering the charts in ten countries.
The legacy of Godsmack is unprecedented. They're regarded as one of the most successful hard rock bands to come out of the late '90s. The band has also belted out number 1 albums, Faceless, IV, and The Oracle. Their self-titled sophomore effort earned quadruple platinum in the U.S. Meanwhile, their 2000 album, Awake, earned double platinum status.
This 2023, Godsmack's brief spring run is anticipated to deliver hard rock staples like Grammy-nominated songs "I Stand Alone" and "Straight out of Line," as well as "Awake," "Speak," "Whiskey Hangover." Grab tickets now to see the Grammy-nominated rock band take over the Walmart Arkansas Music Pavilion!