Walmart AMP | Rogers, Arkansas
Walmart Arkansas Music Pavilion is set to host Goo Goo Dolls on Sunday 18th September 2022 as part of their Summer 2022 North American Tour. The four-time Grammy-nominated outfit is set to kick off their tour on 15th July at Ford Idaho Center Amphitheatre in Nampa and will visit famous cities including Portland, Santa Barbara, Pittsburgh and many more. They had to add additional dates to their existing tour, and ticket demand is certainly on the rise. When it's the Goo Goo Dolls, it will always be a sell-out event, so make sure you get your tickets nice and early!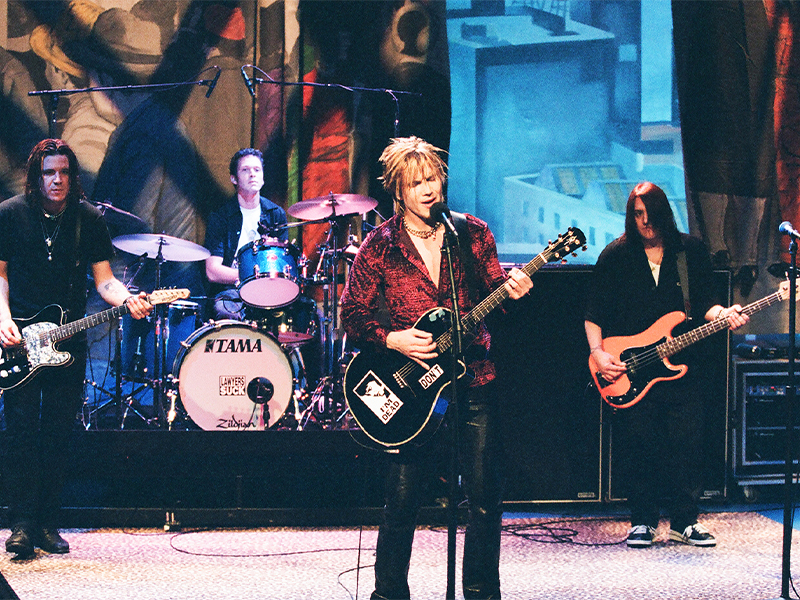 The Goo Goo Dolls will have Blue October by their side as special guests on their Summer 2022 North American Tour. They will support them for the entire run. The band has also partnered with Joe Torre Safe at Home Foundation to provide education and healing services to young individuals who have been involved in domestic violence, dating abuse, child abuse or any form of sexual assault. The tour will allow the band to support their efforts towards Safe at Home foundation.
Goo Goo Dolls was formed in 1986, and their name came from a toy advertisement. Since the band's formation, they have produced several multi-platinum albums and their single, "Iris" is a top ten hit single. They can still pull off a fantastic show in front of any crowd, and their music stays relevant across radio playlists and singing auditions. Iris was one of the reasons why the band has been a major hit worldwide. If you want to be a part of the Goo Goo Dolls live experience, you need to get your tickets right now. They have a massive fan following who always want to get front row seats to all their concerts.