Walmart AMP | Rogers, Arkansas
There's a lot to look forward to at a Jason Aldean concert, and it's not just seeing the man who's killing it in country music right now—you'll also get to see a slew of special guests like Mitchell Tenpenny, Corey Kent, and Dee Jay Silver. Tickets to the country music concert happening at the Walmart Arkansas Music Pavilion on Thursday, September 14, 2023, are in high demand and selling quickly. With quality this special, this should come as no surprise. Luckily, this is the best place to grab yours, so select "Get Tickets" to reserve your spot, but you'll have to move quickly.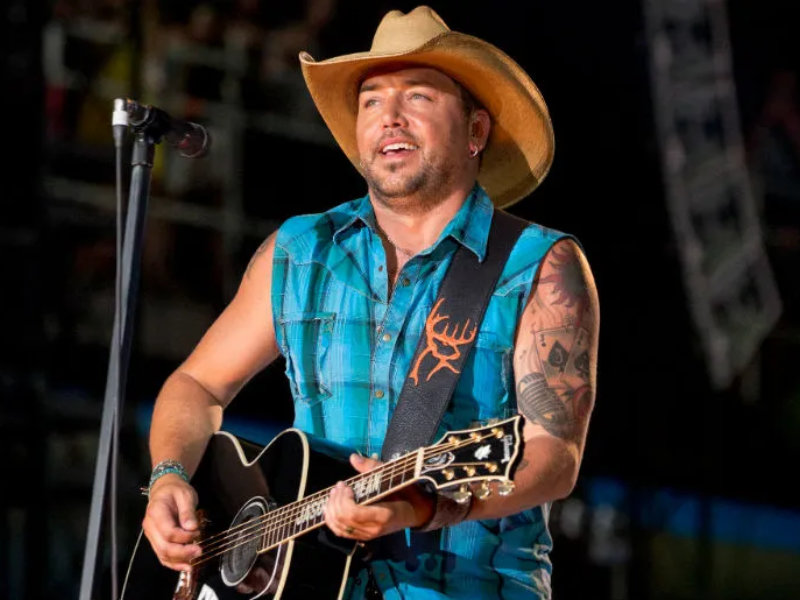 If you like country music, this is the concert of your dreams. An amazing lineup is waiting for you, and everything is so well balanced.
As the tour's headliner, Jason Aldean is one of the most in-demand artists right now. He has sold over 20 million albums, been streamed over 15 billion times, and racked up 27 number-one singles. The Academy of Country Music has recognized him three times as its Artist of the Decade, which is an incredible feat.
Mitchell Tenpenny, who will be performing as a special guest, is a multitalented performer whose debut single "Drunk Me" has amassed an unprecedented 618 million total on-demand streams. Multiple prestigious organizations, including the Academy of Country Music and the Country Music Television Awards, have considered him for awards. This guy is so good that he became famous instantly.
Corey Kent, another special guest, is emblematic of the new wave of country music. He reached the top 15 on the Hot Country Songs Chart and has over 190 million total on-demand streams. He has also kept himself in the country music charts' top 20.
One of the best in the business, Dee Jay Silver, will keep the fans toasty with some incredible music. He is a regular at clubs in major cities like Las Vegas, Boston, and Miami. This man is a serious DJ, and the tunes he whips up are not to be trifled with.
The show's indisputable brilliance has resulted in ticket requests coming in much sooner than anyone anticipated. You should get your hands on one right this second before they're gone forever.