Walmart AMP | Rogers, Arkansas
Fans of Jelly Roll have arrived at the ultimate in his entertainment. You can expect to have a party with some of the best people in the world during his "Backroad Baptism" tour, which stops over at the Walmart Arkansas Music Pavilion on Thursday, August 24, 2023. Special guests Struggle Jennings and Caitlynne Curtis will keep the crowd warm while waiting for the main act, and you can expect to be thrilled during every single second of the show. Tickets are selling out way faster than expected, so click on the "Get Tickets" button right now and secure your spot before they all sell out.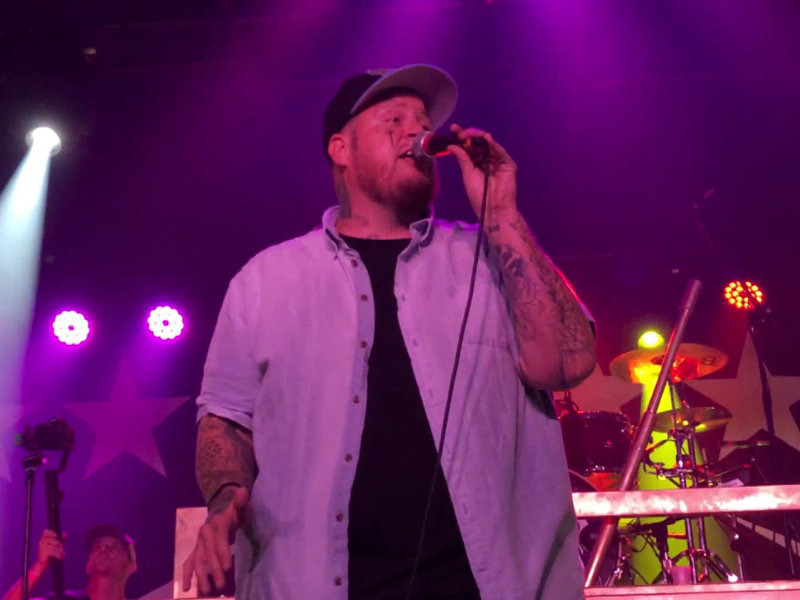 There are countless reasons why Jelly Roll's fans get so excited whenever he makes a tour stop in their area. His extraordinary versatility has propelled him to the top of Billboard's list of new artists. His admirers hold him in high esteem because his songs hit them where it hurts, thanks to his skillful blending of heartfelt lyrics and impressively high production values.
Since his early days of selling works out of his car, he has released over twenty-four albums, and he is still teaching the game how it is done and developing a style that is as distinctive as he is. His innovative, genre-bending music has won over a lot of fans and propelled him to the top of several online charts.
He also has a great deal of experience performing in front of live audiences as a result of his extensive touring. Blending old-school, rock, country, and soulful vibes with lyrics drawn from his own life, he makes music that is both cleansing and unfiltered.
There's no denying his talents, so the show is sure to be a sellout; you won't want to miss a minute of the action, but action, you're in the right place to get some tickets, and we understand how badly you want to go, so select your preferred location by clicking the "Get Tickets" button. Don't waste a single second; do it right now, or else you will miss out.