Walmart AMP | Rogers, Arkansas
The Walmart Arkansas Music Pavilion will be filled with country music fans this Friday, September 30, as the rowdy Texas country singer-songwriter, Joe Wetzel, brings his brand of country outlaw to Arkansas and entertain fans with the songs that made him a Lone Star sensation. Together with special guests Aaron Lewis and Kolby Cooper, Wetzel will perform his career-defining songs, such as "Drunk Driving," "Something to Talk About," "Good Die Young," and many more. If you are looking for a concert that would satisfy your yearning for good country music and epic rock tunes, this show is the one for you. Wetzel's blend of country and rock will surely make you scream in excitement. Get your tickets for the show by clicking the "Get Tickets" button.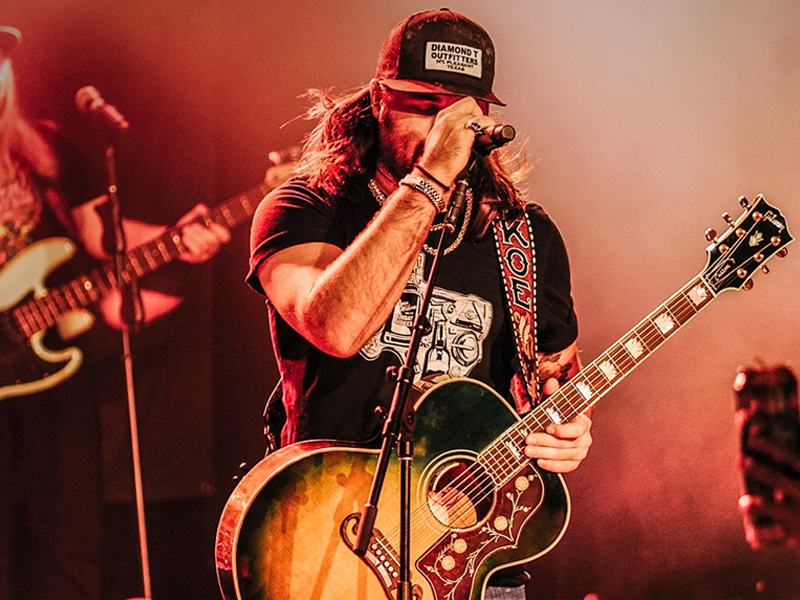 To stand out from many country and rock music singers, Koe Wetzel made a style blending the two genres. He might not be the first to do so, but his rowdy, sometimes unhinged songs are a unique take on rock and country music. His works also sound youthful, which makes them popular with college and younger audiences. The turning point of his career occurred in 2016 when his album "Noise Complaint" with his band became a hit. His rise to the top did not end there, as his sophomore album "Harold Saul High," released in 2019, debuted in the top ten of US Country and top 20 in the US Billboard 200 charts. After the album's success, he was signed to Columbia, prompting people to have mixed feelings. In response to the sentiments, he wrote a new album called "Sellout" in 2020.
The rising artist says his style continues to evolve, experimenting more with the different genres he loves. It is expected that his future albums will lean towards becoming more genreless. The three past albums, he said, are the prelude to that aim.
Besides delving into improving his sound, the outlaw musician is usually on tour. This year, he will begin touring in the final week of July. One of his stops will be at the Walmart Arkansas Music Pavilion in Rogers, Arkansas, on Friday, September 30. Joining him are Aaron Lewis and Kolby Cooper. Lewis is best known as the lead guitarist of the rock band Stained. The band is best known for the song "It's Been A While." On the other hand, Cooper is an up-and-becoming 22-year-old singer, who could be one of today's biggest country musicians.
You can now purchase tickets! You can do so by clicking the "Get Tickets" button.