Walmart AMP | Rogers, Arkansas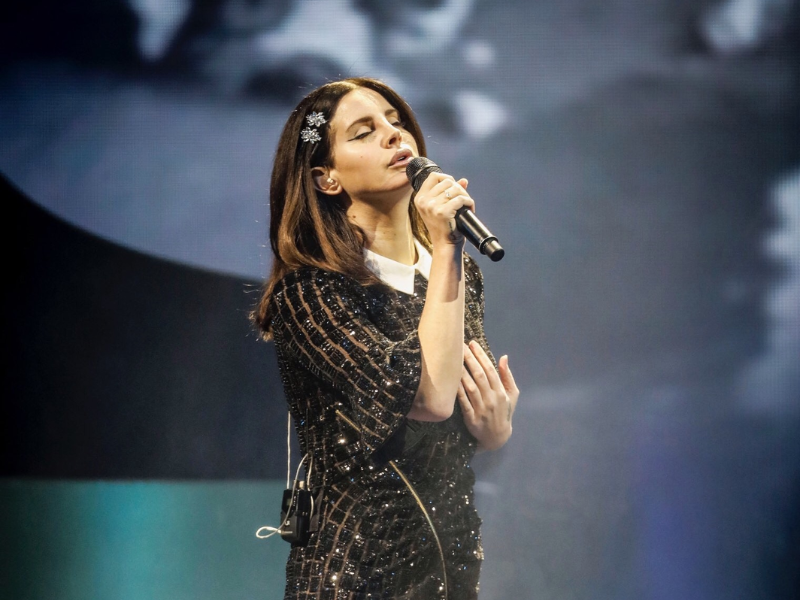 Wave goodbye to your Summertime Sadness! Lana Del Rey is once again sharing her trademark melodramatic setlist with the world. The Walmart Arkansas Music Pavilion will host the amazing star live on August 8, 2023! This year is already shaping up to be her best yet, with her ninth studio album releasing last March through Universal Music Canada, marking her return from a four-year hiatus. Don't underestimate Lana's comeback because her latest record, "Did You Know That There's a Tunnel Under Ocean Blvd," has been praised as one of the year's most acclaimed pop records! Listen as the six-time Grammy-nominated singer brings you live tracks that shaped a generation, including "Video Games," "Ride," and "Born To Die"! Pick up your friends and purchase your tickets as a group now before seats run out! Gates open at 6 PM - we'll see you there!
Soft grunge aesthetics are making a return as Lana Del Rey hits the Walmart Arkansas Music Pavilion on Tuesday, 8th August 2023!
Following a cryptic Instagram post that teased an Arkansas show from the singer-songwriter, the Walmart AMP recently announced that she would be performing next month in Rogers.
The singer's ninth studio album, "Did You Know That There's a Tunnel Under Ocean Blvd," dropped last March 24 of this year. Billboard commends the released record as "Peak Lana: sprawling melodies, caustic lyrics perfumed with wilted roses and cigarette smoke, and most importantly, little regard for pop music's rules."
American singer-songwriter and producer Elizabeth Woolridge Grant is better known by her stage name, Lana Del Rey. The artist is known for the cinematic nature of her music, which explores tragic romance, and melancholy while making frequent references to modern pop culture and 1950s–1960s Americana.
The viral popularity of her track "Video Games" in 2011 marked Del Rey's breakthrough after a number of endeavours, including the release of her self-titled debut studio album in 2010. Shortly after, she secured a recording deal with Polydor and Interscope and the sleeper hit "Summertime Sadness" was featured on her second album, Born to Die (2012), which was both critically and commercially successful.
After a four-year hiatus, her performance in Glastonbury earlier this year showcases how she hasn't lost her touch as one of the world's greatest pop stars. The Guardian shares that "In the style of her records, Del Rey's live show is ramshackle and intensely thought-out at the same time; sometimes, she looks as if she's forgotten the words to her own song, even as the dancers around her are pulling off an intricate, frenetic routine. It's hard to pinpoint a specific highlight, because each song brings a new, surprising standout moment."
The Walmart Arkansas Music Pavilion is a sizable music venue with a range of outdoor seating options that hosts many touring artists in the Northwest. Over 6 acres wide, the location is definitely a great place for live performances and entertainment shows, especially during the summer! Score your tickets now or risk missing Lana's once-in-a-lifetime live show!