Walmart AMP | Rogers, Arkansas
Two legendary rock bands are joining forces this summer to deliver an epic rock show across North America! Rock and Roll Hall of Famers Lynyrd Skynyrd and ZZ Top are co-headlining The Sharp Dressed Simple Man Tour and traveling across 22 major cities, including Rogers, Arkansas! On Friday, 28th July 2023, Lynyrd Skynyrd and ZZ Top are set to light up the Walmart Arkansas Music Pavilion! Fans can anticipate two amazing sets packed with hits and fan favorites! If you're a classic rock fan, this event is the must-see concert of the year! So hurry and score those tickets now before they run out!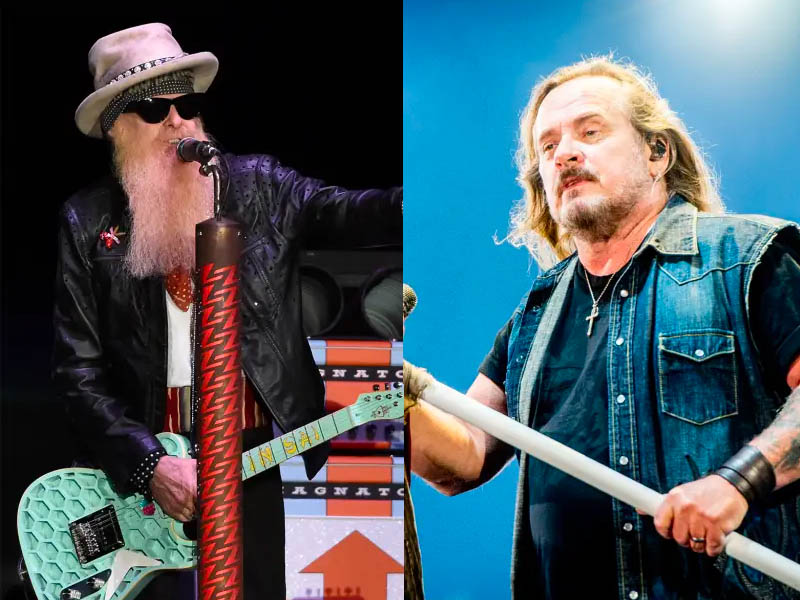 The Sharp Dressed Simple Man Tour is not just a rare co-headlining event of two monumental classic rock acts. The outing also celebrates Lynyrd Skynyrd's 50th anniversary of their debut album, Pronounced 'Lĕh-'nérd 'Skin-'nérd. The epic 1973 record spawned the band's most famous singles, "Gimme Three Steps," "Simple Man," "Free Bird," and "Tuesday's Gone." Although the record didn't earn any certifications upon its release, it finally went platinum in 1987 after selling more than a million copies. Today, the iconic classic rock album holds a double platinum status in the U.S.
Lynyrd Skynyrd, which emerged in 1964, has several more monumental records that helped shape the rock industry. With 14 highly-acclaimed albums, their work has influenced the next generation of rock musicians. The band rose to prominence during the '70s thanks to quintessential American rock bops, such as "Sweet Home Alabama," "Saturday Night Special," "Take Your Time," and many more. Lynyrd Skynyrd's legacy in the industry is so significant that Rolling Stone named them one of the 100 Greatest Artists of All Time. And rightfully so, they were inducted into the Rock and Roll Hall of Fame in 2005.
Meanwhile, the equally epic and influential ZZ Top was also inducted into the Rock and Roll Hall of Fame one year before Lynyrd Skynyrd. The purveyors of outlaw music are responsible for monumental southern rock tunes like "Sharp Dressed Man," "La Grange," and "Gimme All Your Lovin." The band has produced 15 critically-acclaimed studio efforts and sold over 50 million copies worldwide. The Houston-based act has significantly impacted the music industry, that the State of Texas named May 4th as the ZZ Top Day. Moreover, if you find yourself walking along Hollywood Rockwalk, you may come across ZZ Top's star right by the Guitar Center, which has been there since 1994.
If you want to attend the greatest rock show in Arkansas this 2023, you should score tickets now to see Lynyrd Skynyrd and ZZ Top at the Walmart Arkansas Music Pavilion on Friday, 28th July 2023!