Walmart AMP | Rogers, Arkansas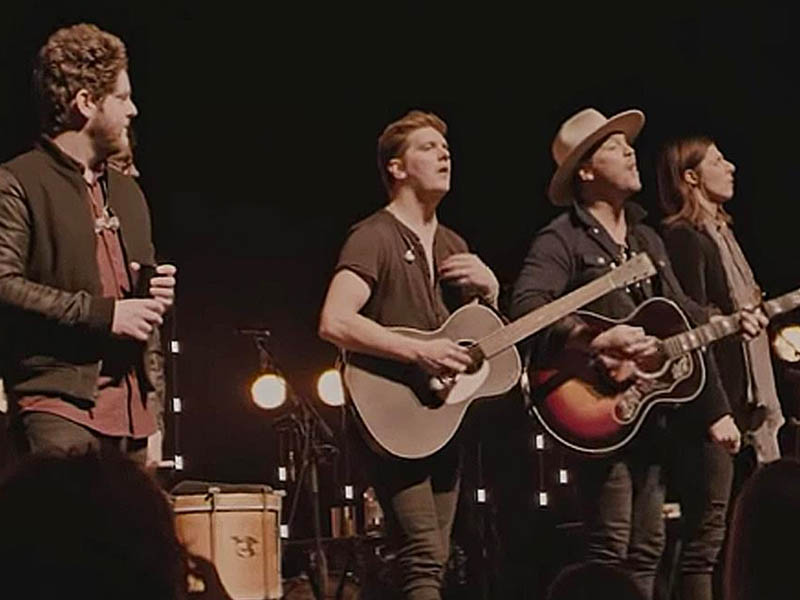 The Caves World Tour is here, and it's bringing some new dynamic hits as well as career-spanning staples! The highly-anticipated outing by the multi-award-winning Christian rock powerhouse NEEDTOBREATHE features the incredible new effort Caves, which was released last year during the summer! The 2023 effort takes center stage this spring as the South Carolina natives perform fan favorites, as well as much-beloved hits from the album and their earlier releases! On Thursday, 2nd May 2024, NEEDTOBREATHE, which will be accompanied by sensational folk band Judah and The Lion, is set to perform a one-night spectacle in Rogers, Arkansas! Fans can look forward to a plethora of uplifting and high-energy performances from bands as they light up the Walmart Arkansas Music Pavilion! If you're up for some excellent award-winning rock and alternative music, this is your opportunity to score some tickets! Hurry and grab your passes now before you miss out!
Music enthusiasts in Rogers, Arkansas, can look forward to an exhilarating evening featuring high-energy sets from Christian alternative/rock powerhouse NEEDTOBREATHE and their special guests, Judah and The Lion. These two bands are hitting the city for a coveted one-night performance at the Walmart Arkansas Music Pavilion. Promoting their latest effort, Caves, NEEDTOBREATHE is slated to travel to over 50 cities. The tour kicks off in the fall of 2023 and will continue until the summer of 2024. Fans can look forward to NEEDTOBREATHE's infectious energy as they deliver their chart-performing hits. The GMA Dove Award-winning band has definitely earned an impressive reputation as a dynamic group known for their incredibly tight sets!
NEEDTOBREATHE's ninth album, Caves, is a highly acclaimed work that features several compelling hits, such as "Everknown," "The Cave," and "Hideaway." The album is a brand-new effort that follows the band's string of highly successful work. Their previous album Into the Mystery, features several chart-performing hits, "I Wanna Remember," "What I'm Here For," and "Sunshine." Since 2009, NEEDTOBREATHE has consistently receiving numerous accolades. The band has won a total of 15 GMA Dove Awards, including their latest wins for Rock/Contemporary Recorded Song of the Year (Who Am I) and Rock/Contemporary Album of the Year (Out of Body) in 2021. Aside from the GMA Dove Awards, NEEDTOBREATHE has also received a Grammy nomination and a Billboard Music Awards nomination.
Equally sensational band Judah and The Lion will also deliver their iconic hits. In 2022, they came out with singles "Take a Walk" and "Happy Life" from their latest effort, Revival. For their set at the Walmart Arkansas Music Pavilion, fans can anticipate a myriad of folk staples, such as the chart-topping single "Take It All Back," "Over My Head," "Suit and Jacket," and many more.
Fans in Rogers, Arkansas, can expect a remarkable evening when they catch Needtobreathe and Judah and The Lion at the Walmart Arkansas Music Pavilion. Since both bands have garnered a massive following throughout their career, expect the outdoor amphitheater to be packed to the brim. Thankfully, the vast concert grounds can still provide ample space for you to move around, even if the show is a full house. The amphitheater can accommodate up to 9,500 fans and has been branded as the top outdoor concert venue in the city.
Hurry and score tickets now to see Needtobreathe and their special guest, Judah, and The Lion, at Walmart Arkansas Music Pavilion on Thursday, 2nd May 2024! Tickets are now available through the Get Tickets link!