Walmart AMP | Rogers, Arkansas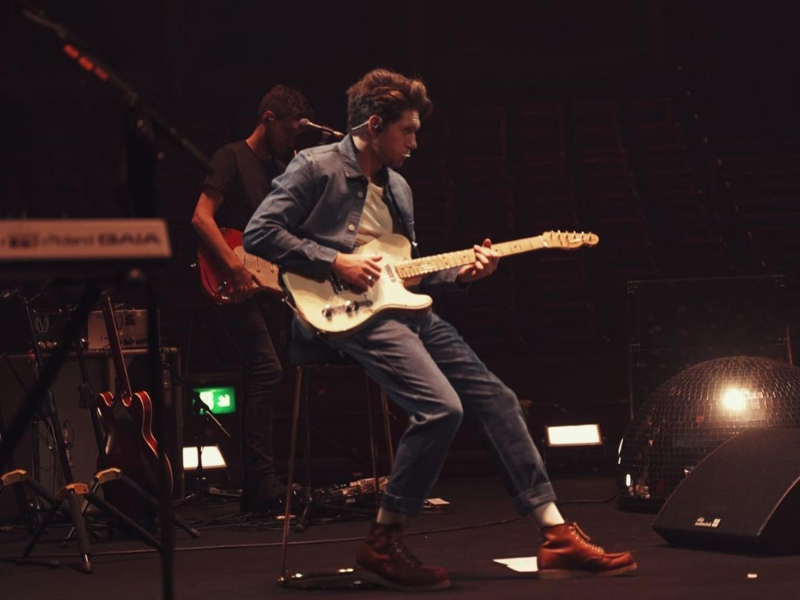 Remember the time when Niall Horan said, "do you still think of me sometimes?" in his hit song "Too Much To Ask"?
It seems that he knows the fans have been thinking of him, and he has now made his move. Five years after his last world tour, NIALL HORAN has finally just announced that he will be kicking off his second headlining world tour, "THE SHOW LIVE ON TOUR 2024."
This year, fans were delighted to hear that Niall would finally be dropping fresh new music. He released the first single off the album, "Heaven," in February of this year. It was followed by the single "Meltdown" until he finally released the album "The Show" in June.
Get ready to witness Niall Horan perform his newest songs, as well as some of his best hits, "Slow Hands" and "This Town." He will be live at the Walmart Arkansas Music Pavilion on Wednesday, 17th of July, 2024, for an unforgettable night.
Buy your tickets today before the show sells out!
In an interview with The Rolling Stones, Niall Horan said that if he had one thing to tell his 16-year-old self, it would be, "Get ready; your life's about to change on a level that most of the world can't even quantify."
The former One Direction star was thrust into fame at an early age. Starting his professional music career at only 16 years old, by the age of 20, he played in arenas and stadiums in every continent of the world. His life, along with the lives of other members of the boyband, was in the spotlight. One Direction became a household name, and their fame turned them into the best-selling boyband of all time.
Since going their separate ways, Niall Horan has established an identity showcasing who he truly is as an artist. He wrote, composed, and released music of his own - music that featured his own personal folk/pop/rock style.
He has now released three solo studio albums, with the latest one being "The Show." To support his new album, he announced a world tour that will kick off in February 2024. Fans can expect him to sing songs from all three of his albums, including hit popular hits "Slow Hands" and "Too Much To Ask."
Niall's music often reflects his personal experiences, relationships, and other hardships. With his latest release, he describes it as a more mature version of himself as a person and as an artist. Despite the change in the vibe of his music, its ability to connect with listeners of all ages remains. He has captured the hearts of many fans with his Irish charm and homey tracks. Indeed, Niall Horan has proven that he can be just as successful as a solo artist.
Next year, Niall Horan will be making his way to the Walmart Arkansas Music Pavilion on Wednesday, 17th of July, 2024. Immerse yourself in the show as Niall performs his most nostalgic songs and celebrates his new era.
For all the fans of Niall, now is the time to finally see him back onstage! Buy your tickets before it's too late. Click on "GET TICKETS" to purchase yours now.