Walmart AMP | Rogers, Arkansas
Ink October 6th 2023, into your calendar and gear up for a whirlwind of captivating tunes at the Walmart Arkansas Music Pavilion. Odesza, TOKiMONSTA, QRTR, and Olan are set to grace the stage, promising a symphony of pulsating beats and mesmerizing melodies.
Odesza, renowned electronic music duo, crafts genre-defying sounds that transport listeners to a different realm. TOKiMONSTA, a trailblazing DJ and producer, revitalizes the electronic scene with her unique blend of hip-hop-infused beats.
Joining this powerhouse duo are QRTR and Olan, the rising stars of the electronic scene, bringing fresh and bold soundscapes that represent the genre's evolving horizon.
The Walmart Arkansas Music Pavilion, renowned for its top-notch amenities and sprawling outdoor ambiance, provides the perfect canvas for this vibrant sonic painting. Dive headfirst into a sea of electrifying beats and intoxicating rhythms in a night guaranteed to dazzle.
Don't miss this chance to witness the brilliance of Odesza, TOKiMONSTA, QRTR, and Olan on October 6th, 2023. Snap up your tickets now for an unforgettable musical spectacle that will leave you breathless.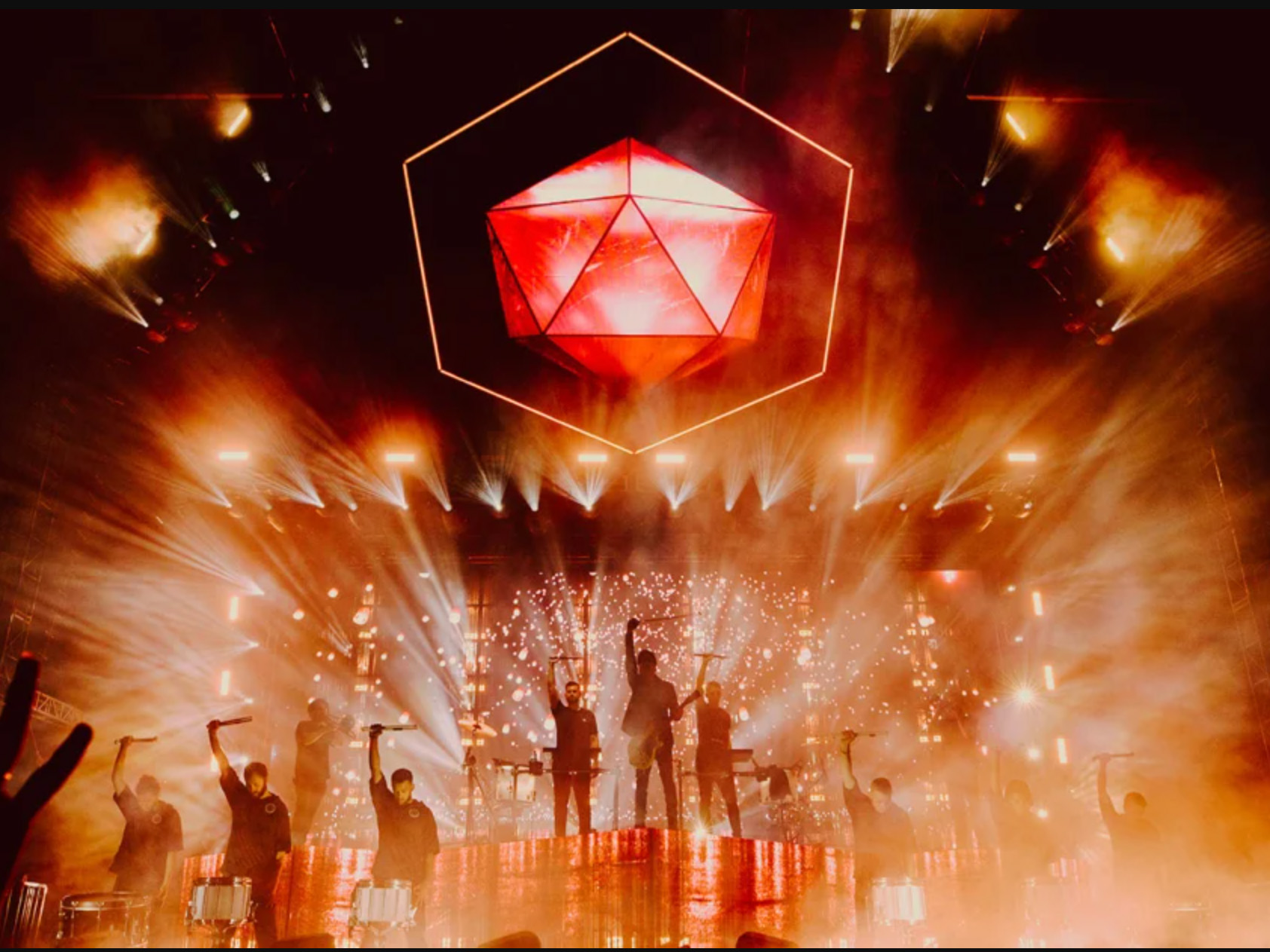 Circle October 6th 2023 on your calendars and prepare to be swept away by a sonic tide at the Walmart Arkansas Music Pavilion, where Odesza, TOKiMONSTA, QRTR, and Olan are joining forces to deliver an extraordinary concert experience of impressive beats and hypnotizing visuals.
The illustrious electronic music pair, Odesza, have swept listeners off their feet with their stirring soundscapes and creative productions. Their critically acclaimed album, A Moment Apart, even snagged a Grammy nomination, firmly entrenching them as powerhouses in the realm of electronic music.
TOKiMONSTA is a producer and DJ who's been creating ripples in the music world with her distinctive fusion of electronic and hip-hop beats. Her album, Lune Rouge, was so well-received that it earned her a Grammy nomination for Best Dance/Electronic Album, showcasing her knack for crafting irresistible rhythms and hypnotic melodies.
Then, we have QRTR and Olan, two shining stars ascending in the electronic music galaxy, each contributing their unique vibe to the ensemble. QRTR's boundary-pushing soundscapes and complex compositions have earned nods from fans and critics alike, whereas Olan's engaging blend of electronic, hip-hop, and R&B elements weaves a sonic tapestry that's truly enthralling.
Nestled amid lush scenery, the Walmart Arkansas Music Pavilion stands as an ideal setting for this phenomenal lineup. With its cutting-edge facilities and open-air charm, it promises to amplify the vibe and magnify the overall concert experience.
Don't let the chance to immerse yourself in the enchanting world of Odesza, TOKiMONSTA, QRTR, and Olan slip through your fingers this October 6th, 2023. Grab your tickets now for a magical night that promises to whisk you away on a sonic voyage. Be prepared to lose yourself in the innovative beats, irresistible rhythms, and high-energy performances of these remarkable artists. Brace yourself for a memorable night at the Walmart Arkansas Music Pavilion that'll echo in your hearts long after the last beat has faded.