Walmart AMP | Rogers, Arkansas
On June 29th, 2023, Willie Nelson, a superstar in the world of country music, will headline the Outlaw Music Festival at the Walmart Arkansas Music Pavilion. Willie's two boys, Lukas and Micah, play guitar, so they'll be there, too, you can also catch performances by Particle Kid, Margo Price, and Flatland Cavalry, who will all be performing at the festival. Get your tickets and prepare for a night of classic Outlaw Country!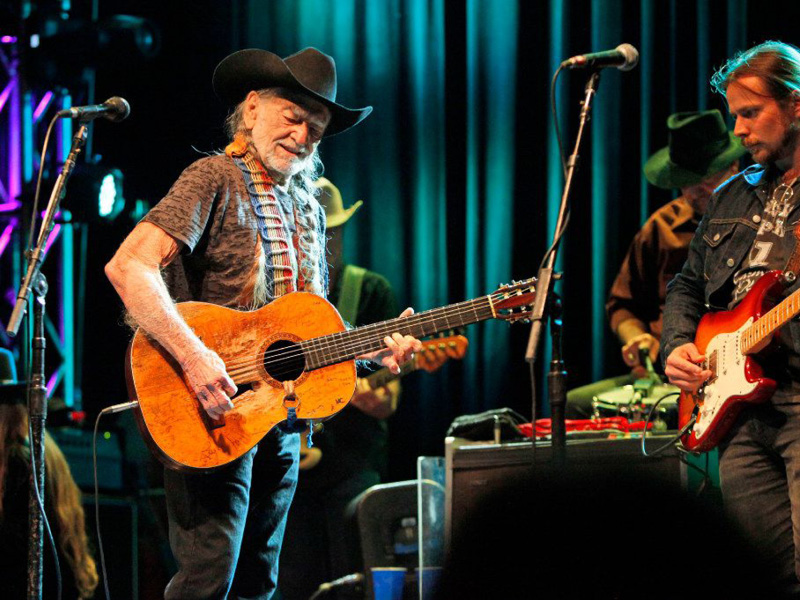 "I can't wait to be on the road with the amazing group of artists joining us on this year's Outlaw Music Festival Tour" says Willie Nelson. "It is always a great day of music and fun with family, friends and the incredible fans, and even more special this year in celebration of my 90th birthday."
In 2023, Willie Nelson will resume his Outlaw Music Festival Tour. This event is a double birthday bash for the headliner and a celebration of unconventional musical expression. On April 29, Nelson will officially turn 90 years old. The inaugural Outlaw Music Festival took place in Scranton, Pennsylvania in 2016. After the performance was a smash hit, Nelson turned it into one of the most lucrative annual touring franchises in North America.
Nelson, a native of central Texas as well as a singer, songwriter, pianist, political activist, and actor, was a pivotal character in outlaw country, a movement within country music that emerged in the late 1960s as a reaction to the traditionalist constraints of the Nashville sound. Shotgun Willie (1973) and subsequent albums Red Headed Stranger (1975) and Stardust (1978) both received widespread acclaim from critics and fans alike, establishing Nelson as a household name in country music.
Both of Nelson's albums, The Willie Nelson Family (2021) and A Beautiful Time (2022), earned him a total of four nominations for the 65th Annual Grammy Awards, and he ended up taking home two awards: Best Country Solo Performance and Best Country Album. In the year 2023, Nelson was honored with a nomination for the Rock and Roll Hall of Fame.