Walmart AMP | Rogers, Arkansas
Metal fans are in for an amazing time as rock band Pantera brings the most epic concert to the Walmart Arkansas Music Pavilion on August 15th, 2023. Special guests Lamb of God will also be adding to the experience. These two iconic superstar groups have a wealth of experience between them, and the music from their incredible catalogs is sure to thrill every single audience member. You will want for nothing because everything has already been catered for, from the hottest in sound and lighting to the incredible amenities available at the venue. Tickets are already selling out way faster than expected, so be sure to grab yours right now by clicking the "Get Tickets" button before they're all gone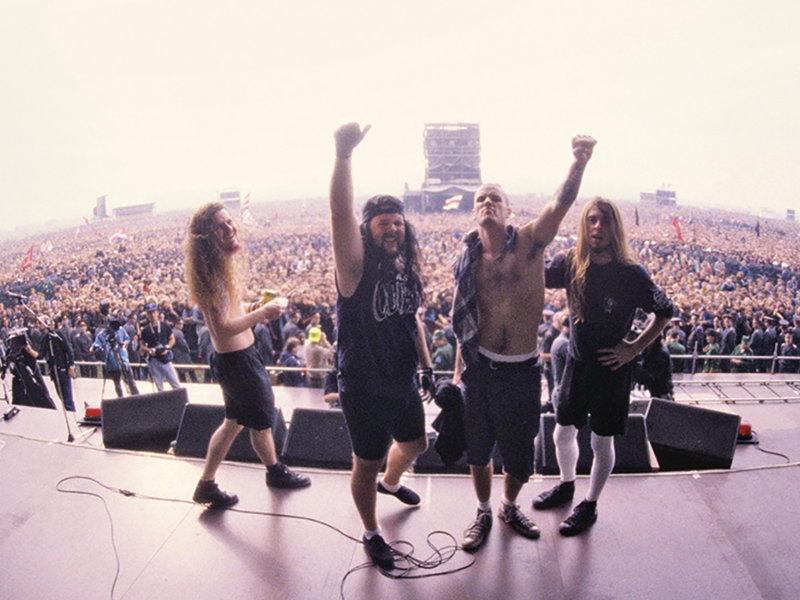 The '90s were a banner decade for heavy metal, and Pantera, pioneers of the 'Power Groove," showed the world how to do it right. The band released multiple gold and platinum albums, home video releases and played to sold-out arenas around the world. They first came together in 1981 in Arlington, Texas, and quickly became a fan favorite in the underground thanks to their extensive touring throughout the states of Texas, Oklahoma, and Louisiana.
The group started opening for other heavy metal and glam metal bands like Stryper, Dokken, and Quiet Riot. In 1983, Pantera unveiled their debut studio album, titled Metal Magic. Their second album, titled "Projects in the Jungle," was released in 1984, and their third, "I Am the Night," came out in 1985. When they finally released the album Cowboys from Hell in 1990, they became the superstars that we know them as today.
Pantera's style is extremely unique, which is why the fans absolutely love them, and when they come on tour, they always do it right; take, for example, their choice of special guests, "Lamb of God." Since their formation, they have released an incredible amount of material, wowed fans across the globe, and compliment Pantera's style down to the last letter.
This concert has your name written all over it, and all you have to do to get your hands on some tickets is click that "Get Tickets" button and follow the prompts. So stop whatever it is you are doing and secure your tickets here and now before it's too late.