Walmart AMP | Rogers, Arkansas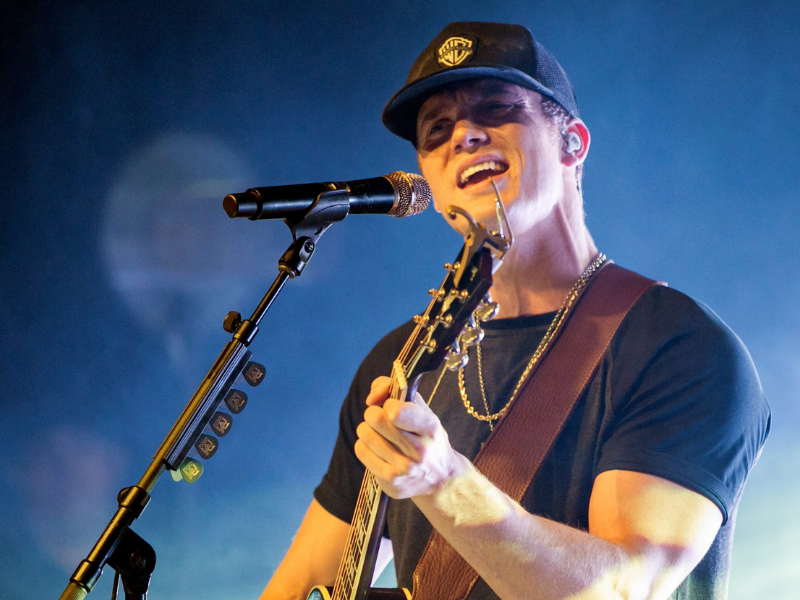 Academy of Country Music Award winner Parker McCollum is riding the acoustic winds to the Walmart Arkansas Music Pavilion this Friday, May 3, with special guests Corey Kent and Catie Offerman! Catch the "Burn It Down Tour," an extensive 41-city nationwide series of concerts, as it continues west during the tail-end of spring. The Walmart AMP will host McCollum on his early May stop in Rogers, inviting 9,500 fans to join the visiting musician in a must-see event elevated by immaculate light and sound systems. Our featured act is critically praised for his musical style blending the traditional blues, Americana, and roots rock genres. His debut studio album, The Limestone Kid, gave him immediate mainstream attention, which he followed up with other wildly successful albums like the recent Never Enough LP, and Billboard Country Airplay smash hits "Pretty Heart," "To Be Loved by You," and "Handle on You." Hit the button above for seats to Parker McCollum's LIVE concert special!
Brace yourself for one boot-stomping musical doozy because Parker McCollum's rounding up Corey Kent and Catie Offerman in the BIGGEST country music showdown of the year! Targeting FORTY-ONE cities across North America, the ambitious "Burn It Down Tour'' marks a long road show return for our main act. The stint will first perform in January, going westward until it hits the Walmart Arkansas Music Pavilion on May 3rd.
"Vocally, Parker McCollum was amazing. He hit every note he sang and sounded like an angel sent from above. He has an insane vocal range and executed all his songs flawlessly."
Parker McCollum's a bit of a romantic, but with an edge like a good bottle of ale. His brand of country hymns incorporates classical blues and roots rock, with recent forays into Americana. Debuting in 2015, The Limestone Kid album set expectations high for the then-greenhorn musician, upheld and surpassed by his next three track collections, Probably Wrong, Gold Chain Cowboy, and Never Enough, with several charting EPs dropped in between. McCollum also held an impressive three-year domination of the Billboard Country Airplay chart from 2020 to 2022, releasing smash hit platinum singles "Pretty Heart," "To Be Loved by You," and "Handle on You." In 2022, he won New Male Artist of the Year from the 57th Academy of Country Music Award and Breakthrough Video of the Year from the 56th CMT Music Awards for his "To Be Loved by You" MV.
Our opening acts, Corey Kent and Catie Offerman are some of country music's finest voices. Kent is an emotive talent who recently made waves with his Billboard #2 Top Heatseekers album Blacktop, which showcases the chart-busting platinum hit, "Wild as Her." Offerman, on the other hand, is a promising new traditionalist made famous by her "Happyland Trailer Park" debut single and the "I Just Killed A Man" album and title track.
For a possible sneak peek of the upcoming setlist, here's one from McCollum's recent concert in September:
To Be Loved by You
Wait Outside
Meet You in the Middle
Drinkin'
Why Indiana
Don't Blame Me
I Can't Breathe
Rest of My Life
Speed
Young Man's Blues
Burn It Down
Things I Never Told You
Hell of a Year
Like a Cowboy
Stoned
I Ain't Going Nowhere
Handle On You
Pretty Heart
Hurricane
Embrace Parker McCollum's melodies at the Walmart Arkansas Music Pavilion! This massive amphitheater can comfortably accommodate 9,500 rowdy fans, presenting a one-of-a-kind concert experience through mesmerizing light shows and phenomenal outdoor acoustics. Guest slots are limited - get your tickets now for Friday, May 3rd!