Walmart AMP | Rogers, Arkansas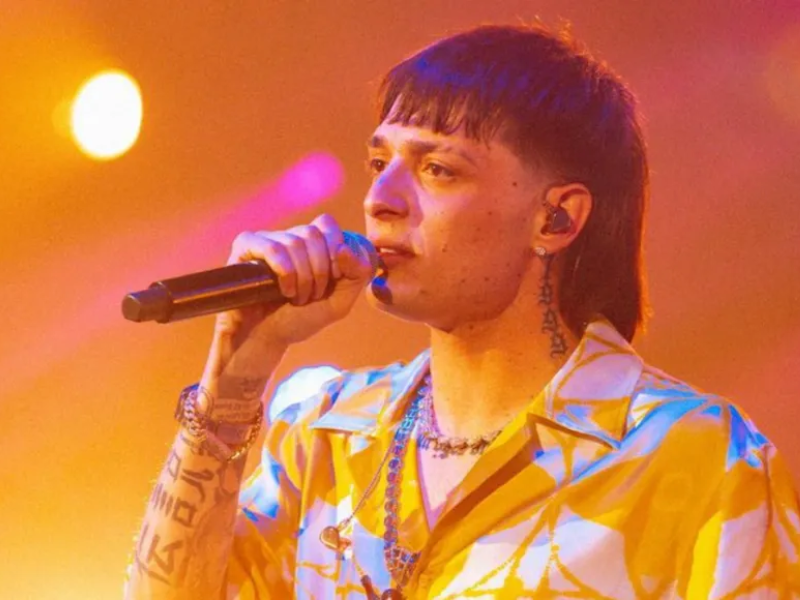 Get ready for a sensational night of Latin music with Mexican artist Peso Pluma in his "Doble P" concert tour at Walmart Arkansas Music Pavilion on Sunday, September 3, 2023! Within the first three years of his career, Pluma has garnered a sizeable audience with multiple hits under his name. Mainly making music inspired by Regional Mexican Music, a genre that has only seen success in places like rural Mexico and some Southern areas in the United States, Pluma has achieved unbelievable success even though he's new to the scene. Now, Peso Pluma is coming in strong with his US tour debut, "Doble P," and he's here to take Regional Mexican Music to the global stage as he performs some of his hits like "Ella Baila Sola" "El Belicón" and "AMG"! If the concept of "mariachi" and "corridos" with a modern twist sounds interesting, Peso Pluma's music is just for you! So hurry and book your tickets now to experience his music live!
Peso Pluma invites everyone to join him as he performs at Walmart Arkansas Music Pavilion on Sunday, September 3, 2023 for his Doble P Tour! He has become one of the best overnight success stories and his reach is going across the world so you can't miss his debut tour!
Recently, Latin Music, such as Reggaeton, has really taken off in popularity, and Regional Mexican Music is staying caught up. And we can thank Peso Pluma's music for being one of the artists responsible for the rising popularity of the genre. Peso Pluma took a lot of influence from other Latin music genres but ultimately chose to be a Regional Mexican Music artist because "his voice shined differently" in this genre.
After writing songs as a teenager, Pluma decided to focus on making music and released his first two live albums, "Disco En Vivo" and "Disco En Vivo Vol. 2", in 2020. And although Pluma continued to release good songs, it was only in 2022 that he got mainstream success with his collaboration with Raul Vega, "El Belicón". The song was well-received by the Latin community and became a viral hit on Tiktok. This song would be the turning point of Peso Pluma's career.
In 2023, he released "AMG" and "PRC", both songs serving as his entry to the US Billboard Hot 100. After this, he released "Ella Baila Sola" with Eslabon Armado, which charted in the Top 5 of the US Billboard Hot 100, an impressive feat that has never been achieved by any Regional Mexican Music artist, or even any Mexican artist in general, before! This achievement has opened a gateway of opportunities for Peso Pluma, and he was able to perform "Ella Baila Sola" on The Tonight Show with Jimmy Fallon.
A music critic from NPR shared her thoughts about Peso Pluma's latest album Genesis and said, "Success in this genre, for a Mexican artist, comes from staying close to where and who you come from", which is the perfect way to describe Pluma's music since he has always taken inspiration from his experiences, family, and culture.
Peso Pluma is now taking his music to the stage with his US tour debut and will be performing 17 shows throughout the country! The concert's setlist will feature some of his songs such as "Ella Baila Sola", "AMG", "PRC", "El Belicón", "Chanel", "El Azul", and many more!
Expect nothing but an extraordinary performance from rising artist Peso Pluma so act quickly and buy your tickets now!