Walmart AMP | Rogers, Arkansas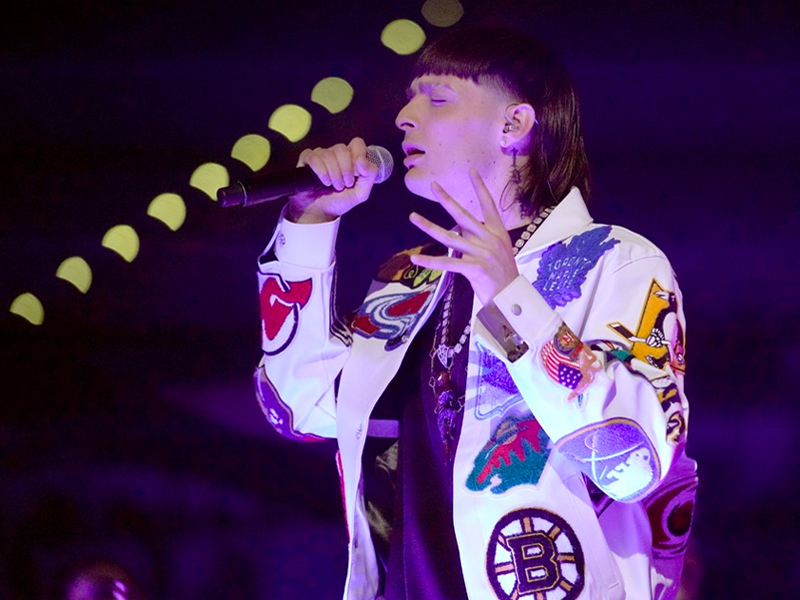 Can't get enough of the number one Latin song "Ella Baila Sola?" Well, you are not alone in digging into the beat of this now iconic regional Mexican song which made history as the first regional Mexican song to reach the Billboard Hot 100 top 10. Thanks to the perfect collaboration of Eslabon Armado and the rising star Peso Pluma. If you want to be enthralled by the unique sound of the 24-year-old viral internet sensation, you are invited to experience his Latin rap and the corridos tumbados tunes this September 4 at the Walmart Arkansas Music Pavilion. This is going to be a memorable Monday night for Latin music fans of all ages, as the concert will be filled with tunes that will make you groove. Sing and dance along to Pluma's hits, including "Ella Baila Sola," "Le Bebe," "El Azul," and "El Belicón," among many others. Hit the "Get Tickets" link to purchase tickets as early as today. Reserve one for you and your concert buddies because this concert is the best way to say goodbye to your sweet summer! See you there!
Translated to "She dances alone," the song "Ella Baila Sola" put the Mexican rapper-singer Peso Pluma on the list of rising stars to watch out for. With the song making history as the first regional Mexican song to enter the Top 10 of Billboard Hot 100, the 24-year-old musician's career is set to achieve greater heights. Paired with a major television debut of the hit song in "The Tonight Show Starring Jimmy Fallon," international stardom is waiting for Peso Pluma.
The success and fame of Peso Pluma may appear to be a result of some catchy song going viral. However, for his loyal fans, this is the ultimate result of years of hardwork and perseverance in trying to make it big in the music industry. Peso has been working on his music since he was a teenager in his hometown of Guadalajara, Mexico. Like other teens, he started posting videos online, which attracted a considerable amount of followers.
His unique way of blending regional Mexican music and contemporary trap became his ticket to not only winning the hearts of many listeners but the approval of big names in the industry. He was noticed by music producers and was signed to a major record label in Mexico. His debut album, "Ah y Qué?" released in 2020, further increased the number of fans and followers. With songs like "La Pluma de Wax," "El Penguin," and "Relajado Voy," Peso Pluma slowly made a mark as a rising star in the Mexican music scene. The initial success of his debut album was then followed by his sophomore album, "Efectos Secundarios," in 2021. The 10-track album was a success and featured many artists like El Choforo, Hector Rubio, and Los Del Fl.
Twenty-twenty-three might be the most successful year of the Mexican artist to date. Aside from the success of his song "Ella Baila Sola" with Eslabon Armado, the 24-year-old sensation is hailed as Mexico's most-streamed musical artist. On top of that, many critics consider him the "future of Regional Mexican music." Well, with all his success and fast-rising fame, this title is hard to refute. And this will claim will surely be supported by the promising outcome of his third studio album, which he recently released in June this year. "Genesis" is a 14-track album that debuted at number three on the US Billboard 200, making it the highest-charting regional Mexican album in the chart's history.
If you are one of Peso Pluma's fans, you don't want to miss his incredible performance this September 4 at the Walmart Arkansas Music Pavilion. This is the second night of his two-night concert at the iconic Rogers, Arkansas venue. If you are a fan of Pluma's hip-hop rhythms, danceable tunes, and electrifying beats, the "Get Tickets" link is waiting for you. Grab yours now!