Walmart AMP | Rogers, Arkansas
Sam Hunt's "Summer on the Outskirts" tour, with support from Brett Young and Lily Rose, has been the talk of country music fans everywhere. The Walmart Arkansas Music Pavilion on Sunday, August 20, 2023, will host this leg of the tour, and it's going to be an unforgettable night filled with incredible performances and great music. Don't miss out on the chance to see these remarkable performers live on stage; it will be the best concert you go to all year. A click of the Get Tickets button will get you the best seats possible, so do it right now.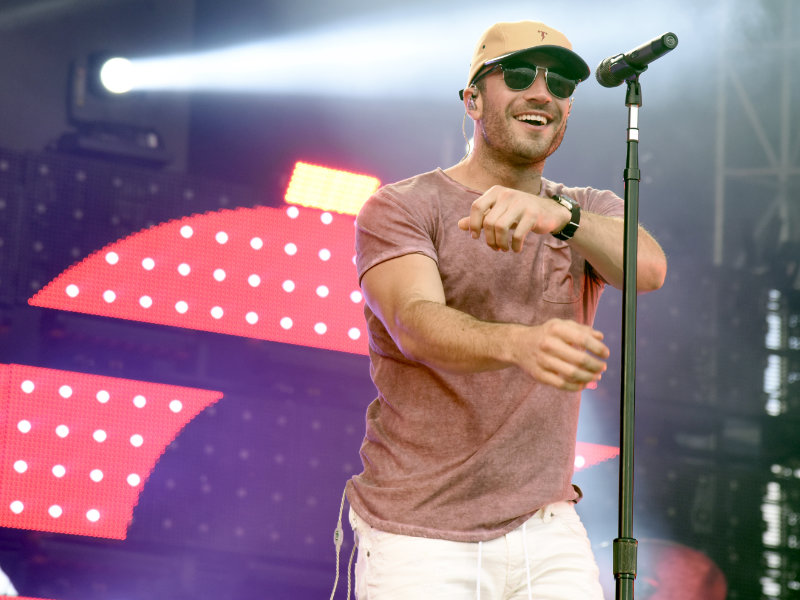 Sam Hunt is a breath of fresh air in the country music industry, and for good reason. Think about the fact that his ten number-one singles have been praised by the likes of the Associated Press, Billboard, and Entertainment Weekly. To the delight of music fans of all stripes, his live performances feature a distinctive fusion of country, pop, and R&B elements. With hits like Body Like a Back Road" and "Take Your Time," it should come as no surprise that he has become a five-time Grammy Award winner and a multi-platinum selling artist.
Brett Young is a top-tier talent and the perfect performer for this event. "In Case You Didn't Know," "Like I Loved You," "Sleep Without You," and many more are among his seven consecutive number-one singles.
Lily Rose, on the other hand, is rapidly rising to fame as a country music superstar thanks to her commanding vocals and emotive songwriting. With the positive response to her first single, "Villain," she has a solid foundation upon which to build future success.
You can expect to have one of the best times of your life thanks to the incredible talent on display, so don't hesitate to purchase your tickets here!