Walmart AMP | Rogers, Arkansas
Get ready for the most incredible concert of the year as the master, Sting, hits the road for his outstanding brand new tour, titled "My Songs." A concert featuring an artist of his caliber is sure to be a huge success, as he has become well known for putting on some of the most stunning shows on the planet, but this one is even more special as he takes you on a journey through his most beloved creations. It will feature some of the best songs, carefully curated by the man himself, and with 17 Grammy awards under his belt, you can bet your bottom dollar that it will be nothing short of spectacular. This part of the trek will come to the Walmart Arkansas Music Pavilion on Thursday, October 12, 2023. The venue, with its state-of-the art facilities, will take care of your every concert need, so you can be sure this will be one of the best shows of the year. Don't delay in grabbing your tickets, as they won't be around for long. Click the "GET TICKETS" button right now!!!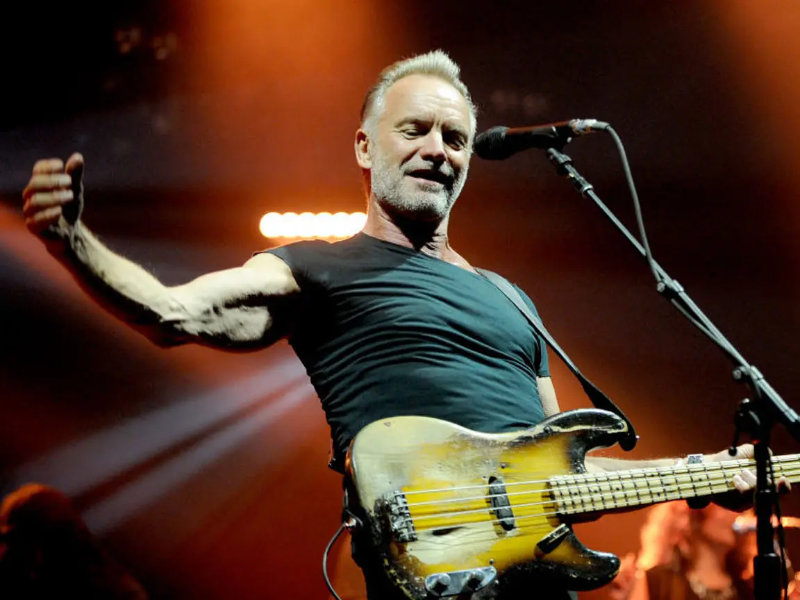 Gordon Matthew Thomas Sumner, known as Sting, is one of the most beloved musicians in the world. Ask anyone about him from all four corners of the earth, and they're sure to know at least one of his songs. That is the impact that the man has had on pop culture, but his story, like many others, started off with humble beginnings.
Sting has had many jobs before making it big; he has worked as a bus conductor, tax collector, soccer coach, day laborer, and school teacher. He gained world-wide fame with his band, The Police, in 1977, which he would stay with until 1986. In 1985, he made the move to become a solo musician. To date, he has won a Golden Globe Award, three Brit Awards, an Emmy, and an incredible 17 Grammys. As part of The Police, he was inducted into the Rock and Roll Hall of Fame and was also honored with a CBE from Queen Elizabeth II for his awesome contributions to music.
His sound is outstanding, fusing elements from different genres such as rock, pop, jazz, reggae, and so much more, which has resulted in a huge back catalog of hits. His hits include, from his time with The Police, The Bed's Too Big Without You, Every Little Thing She Does Is Magic, Every Breath You Take, and Roxanne, and as a solo artist, If I Ever Lose My Faith in You, Fields of Gold, Shape of My Heart, and Desert Rose, and the list goes on and on.
He has also collaborated with huge names such as Craig David, Marie J. Blige, Eric Clapton, and Shaggy, showing off his ability to connect with several different genres of music, and the fans absolutely love him for it.
Now in his 70s, he still performs to sold out concerts the world over, and this concert will be a feature filled event with the best of his works. No real fan in their right mind will want to miss out on this once-in-a-lifetime event, so expect tickets to sell out quicker than you think. You can grab yours right here, but act quick before it is too late.