Walmart AMP | Rogers, Arkansas
Want to see The Chicks make concert history again? You better March March to the Walmart Arkansas Pavilion this October 4, feel the beat of the drums, and let the legendary trio take you on an electrifying concert experience. The fearless women of country music are back, and there is no stopping them from entertaining audiences with their classic hits and more recent tunes from their critically-acclaimed comeback album "Gaslighter." The Grammy-winning singer-songwriter Patty Griffin will join the iconic trio in their Arkansas stop. Thus, you are in for a legendary collaboration from these female icons, which will give nothing but exceptional performances. You won't want to miss The Chicks' return to the stage this year, so get your tickets now!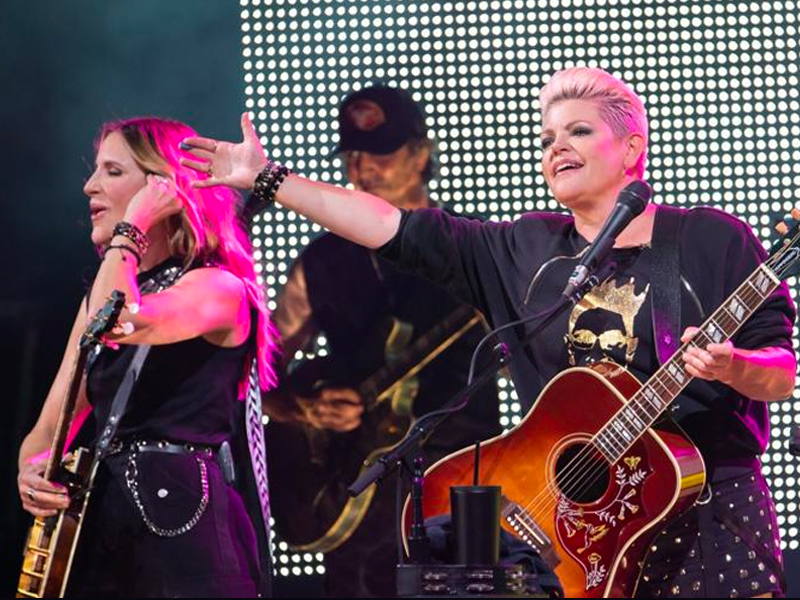 The Chicks, known before as Dixie Chicks, is a country music group consisting of vocalist Natalie Maines, guitarist Martie Maguire, and her sister, Dobro player Emily Strayer. When Maines joined them in 1997, they became one of the trailblazing female musicians in a genre where men dominated. This has caused them struggles but never dragged them down from reaching stardom. Their first entries into gaining fame are the albums "Wide Open Spaces" and "Fly," released in 1998 and 1999, respectively. They were followed by "Home" in 2002. All of these albums are certified multi-platinum not just in the US but also in Canada and Australia. In 2006, "Taking the Long Way" came out, a response to the backlash they got from denouncing the Iraq war. After this, they went on a decade-long hiatus.
During their release from the 90s to 2006, they won 13 Grammy awards, with five wins for the last album, including the Grammy Award for Album of the Year. They will become the best-selling female country group of all time by July 2020, with 33 million certified albums sold.
This year, the multi-awarded country group will release their album "Gaslighter." In an interview, they said their album will be completely unapologetic. The album revives their classic angelic harmonies, which many people missed during their long break.
Come see their exciting come back on their fall tour. Rogers, Arkansas' Walmart Arkansas Music Pavilion will be one of their stops on Tuesday, October 4. Do not lose the once-in-a-million chance to see them perform with the Grammy-winning and legendary folk artist Patty Griffin. Tickets are selling out fast. Get yours now!