Walmart AMP | Rogers, Arkansas
The Jonas Brothers: Remember This Tour will be coming to The Walmart Arkansas Music Pavilion on Thursday, October 21st, 2021. The trio will perform their new song "Remember This" which is set to debut on the opening night of the U.S Track and Field on June 18. The Jonas Brothers announced last May 19 via Instagram post that they will be joined by the hit-track "Hole of my Hometown'' singer Kelsey Ballerini as their opening act. The Remember This tour will be touring all over the US and is set to kick off on August 20. Don't miss out, grab your tickets now!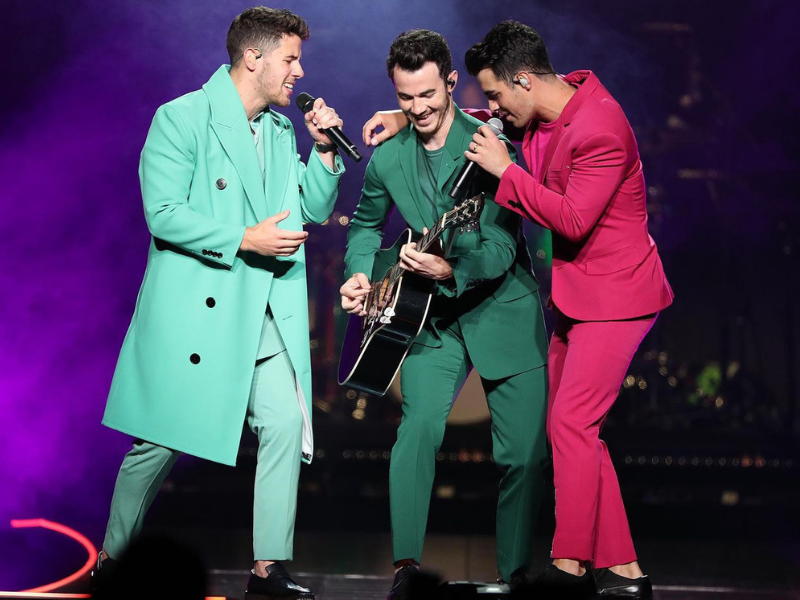 Jonas's Brothers: Remember This Tour is a follow-up to the siblings' "Happiness Begins" Tour last 2019. The Jonas Brothers is an American Soft-Rock, Pop-Rock band from Wyckoff, New Jersey composed of siblings Nick, Joe, and Kevin. Nick was the first one to enter the music scene as a soloist on Broadway and later on, was signed with Columbia Records. Kevin and Joe were also discovered to have musical talents– from there, they formed The Jonas Brothers. The band released their first debut album "It's About Time" in August 2006 and their second album "Jonas Brothers" in 2007 with their chart-topping songs "S.O.S" and "Hold on". They gained more popularity with their appearance in Disney Channel's original movie Camp Rock and Camp Rock 2: The Final Jam. The Band also had their own series "Jonas" which was later on rebranded as "Jonas L.A".
In 2008, they were nominated for the "Best New Artist Award" and won the "Breakthrough Artist" award at the American Music Awards. They released 3 more albums: "A Little Bit Longer" in 2008, "Lines, Vines and Trying Times" in 2009 and their "Happiness Begins" in 2019. They have 2 Grammy Nominations, 5 American Music Award nominations including 2 wins, 4 Billboard Music Awards nominations with 3 wins, 8 MTV Video Music Awards nominations with 1 win.