Walmart AMP | Rogers, Arkansas
Sharp-dressed men from Houston, Texas, will rock the nation this 2022! The legendary blues-rock icon ZZ Top will stop by more than 30 cities for the Raw Whisky Tour, including Rogers, Arkansas! On Wednesday, 29th, June 2022, ZZ Top will bring the house down at the Walmart Arkansas Music Pavilion. The band will be performing select songs from their 15-album-strong repertoire, including hits, such as "La Grange," "Tush," "Gimme All Your Lovin'," "Sharp Dressed Man," and many more! Expect high-energy sets coupled with a lively rock 'n roll-loving audience – you don't want to miss this show! Get your tickets now to see ZZ Top at the Walmart Arkansas Music Pavilion!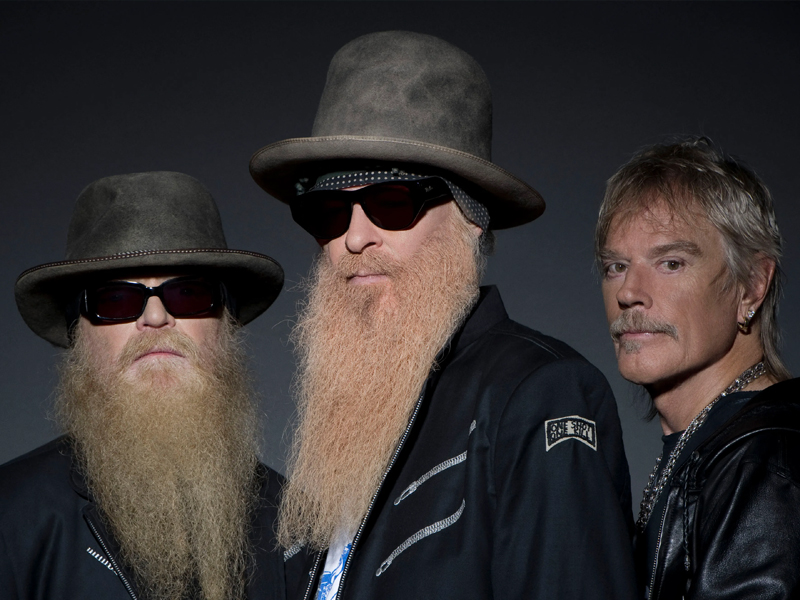 ZZ Top's legacy in the rock 'n roll scene is legendary. Already in their '70s, these rockers have no signs of slowing down. The band recently announced the release of the upcoming live album, Raw. The record is one of the last albums they've recorded with Dusty Hill, their longtime bassist who unfortunately passed away in 2021. Raw was conceived from the band's Netflix documentary, That Little Ol' Band from Texas, is scheduled for release on July 22, 2022, and is dedicated to their dear late friend.
ZZ Top's member lineup used to be composed of frontman Billy Gibbons, drummer Frank Beard, and the late bassist Dusty Hill had released 15 studio albums. The band sold over 50 million records throughout their five-decade career. The band has also won multiple MTV Video Music Awards Best Group Video, Best Direction, and Best Art Direction for their hit song, "Sharp Dressed Man," "Legs," and "Rough Boy."
With their longevity and influence in the music scene, the band gained many notable recognitions and high honors. In 1991, the band was declared as "Official Heroes of the State of Texas" by the Texas House of Representatives. Three years later, the band was inducted into the Hollywood Rock Walk, a hall of fame honoring great musical artists.
ZZ Top was inducted into the Rock 'N Roll Hall of Fame in 2004. During their induction, the Rock Hall acknowledged the band's 35 years of no personnel changes. The statement mentioned that "ZZ Top charmed millions with their party anthems and brash music videos. Their mammoth tour solidified a nationwide fanbase and featured everything from Texas-shaped stages to live rattlesnakes."
Get your tickets now and see these legendary rockers live on stage at the Walmart Arkansas Music Pavilion on Wednesday 29th June 2022!