Walmart Arkansas Music Pavilion Information
Located in Rogers, Arkansas, the Walmart Arkansas Music Pavilion has been a Walton Arts Center venue since it changed hands in the summer of 2011, from previous owners Suzie Stephens and Brian Crowne. What began as semi-regular performances at the Northwest Arkansas Mall parking lot in 2005, soon became something much bigger as attendance, and the demand for live music, grew.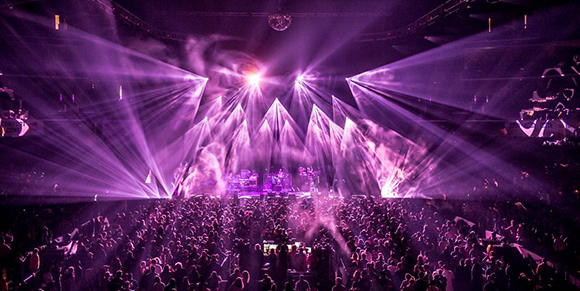 During a two-year stint at the Washington County Fairgrounds from 2012, the shows became more and more popular, and the need for a permanent residence arose. This came in 2014, when the Walmart AMP opened with a sold-out show from country star and "The Voice" coach Blake Shelton, with special guest Hunter Hayes.
The 6.13 acre pavilion has all the amenities you would expect from a venue of its calibre, with a grand entry plaza, production offices, changing rooms, artists' lounges, climate-controlled restrooms and a 5,500 square-foot, permanent stage.